"The Attempt"
Season:
3
Airing Information
Credits
Written by:
Kinny Cheeser
Episode Chronology
Previous
"The Box"
Next
"The Wrestler"
The Attempt are the 22th episode of the season 3.
Storyline
Gumball atempts to do 5 stupid attempts. But is a little scared to even try one.
Attempt Number #1
Act like dog           
Attempt Number #2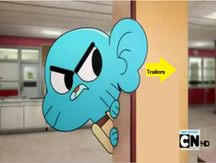 Listen to someone talking privately
Attempt Number #3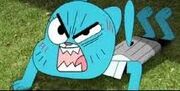 Make mom angry
Attempt #4

Make Carrie sad
LAST EPIC ATTEMPT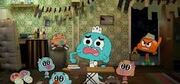 Think about Gumball and Darwin having kids
Will Gumball do these attempts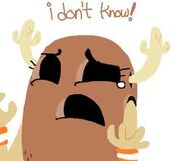 Ad blocker interference detected!
Wikia is a free-to-use site that makes money from advertising. We have a modified experience for viewers using ad blockers

Wikia is not accessible if you've made further modifications. Remove the custom ad blocker rule(s) and the page will load as expected.